Graphic Designing
Graphic Design is to craft your communication visually, and we help you create visual content to trigger your message creatively. Graphic design has become an important communication tool to create an interactive design that delivers your message to your audience in under 3 seconds. Hire an experienced graphic designer that understands your idea and communicates that idea visually, Vazel Technologies understands the importance of brand identity, and we can manage and promote your brand visually. Vazel Technologies offers all sorts of graphic designing services-Corporate Identity-Print Media-Printing-Web and Mobile App-Animations-Web Design and Banners Your idea and our achievement to create that excitement or engagement to drive results. Engagement to your audience.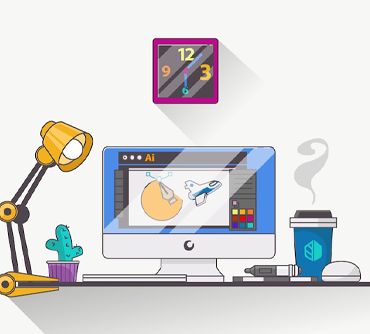 planning & strategy
Before anything esle planing is a key to sucsess.
Create effective and innovative designs
planning and projecting ideas
Figuring out what you need
Study design briefs and determine requirements
We'll help you convert your imagination into beautiful and completely functional websites and mobile apps. stoner- centric interfaces for all the imaginable bias. We help guests gauge briskly by engaging their druggies. Our design services can help you redesign your formerly erected mobile app or website and revamp it to the ultramodern norms. We make your product look engaging and beautiful after assessing your operation, your pretensions, and understanding the stoner base..